Get great product photos
The success of your online store often depends on a beautiful presentation of your products.
This result is closely linked to the quality of the visuals presenting your products.
To obtain the best result, merchants use either images provided by manufacturers or their suppliers, or a shooting session taken by a professional photographer.
The result obtained is either to have the same visuals as the competitors, or a significant cost that is impossible to support for small craftsmen or shops with a modest budget at the beginning of their activity.
I can only recommend using the visuals of manufacturers or suppliers at the beginning of the activity, this avoids ending up with pictures of poor quality and disparate products on the list of products in a category.
There are still economical solutions available that allow you to obtain an "almost" professional result and greatly avoid the enormous time required for photo trimming.
THE Foldio solution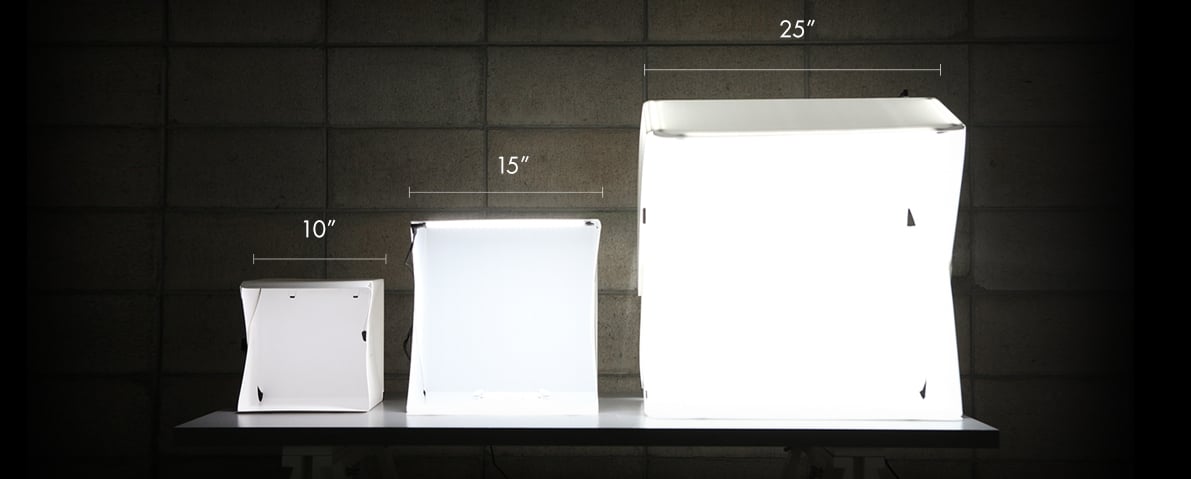 Foldio products are designed by the American company Orangemonkie and allow you to set up a shooting studio wherever you want because the proposed solution is foldable and easily transportable, which can allow you to take pictures of the products wherever they are located.
I would like to draw your attention to the fact that these solutions limit the dimensions of the products, but the latest version, Foldio 3, allows a shooting area of 62.5 x 64 x 55 cm, which will suit most products sold on the Net.
The product being foldable, it is transportable.
It also integrates LED lighting to reduce shadows and achieve an almost perfect result.
But the real plus of this solution is that you can take your shots with your mobile phone, without having to invest in the latest state-of-the-art SLR camera. The Foldio application is of course free (iOS), so you can test it before purchasing the light cube.
But the craziest thing about this solution is the 360° turntable with synchronization of shots with the mobile phone using the Foldio 360 application. You will be able to take 306° views of your products very easily without having to invest in 15 identical cameras with simultaneous triggering: -)
I will not detail all the quality of these products, because you can find lots of tests and analysis on the Net using your favorite search engine. But, frankly, having tested it several times, I can tell you that at this rate it is unbeatable in terms of the quality of the images produced and the product in its use.